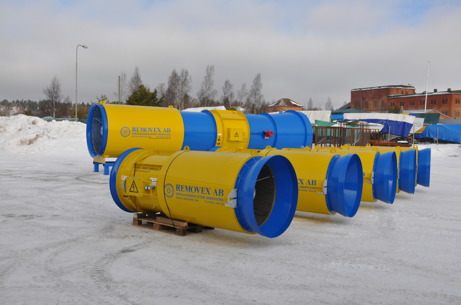 Removex AB manufacture high pressure axial fans, as standard they are from a diameter at 500 mm with a 4 kW motor up to 2300 mm with a 710 kW motor which gives over 160m3/sek. If you need it, we can also manufacture fans up to a diameter at 3000 mm.
What modell? Your needs decides!
We customizes our fans so that they will fill your needs. Sometimes you need high pressure, sometimes you need much m3 of air - wiht our calculations using PC-supported software you will get the modell that you need. So let us know your special conditions and needs and let us help you get a good ventilation system.